Counseling FREE Clinic
Each Friday Dr. Snipes offers a no-cost counseling clinic for adults in Lebanon, TN who do not have and cannot get insurance, or who cannot afford to access mental health services because insurance deductibles and copays are too high.  While services are provided for free, donations are always accepted to defray the cost of offering the service.
Groups will provide you the skills and tools necessary to start dealing with the things currently causing your distress.
There is a maximum of 12 people in each group.  Email us at support@docsnipes.com to reserve a slot in the orientation group.
9:00    Orientation Group  Anyone interested in the Depression, Anxiety or Addiction groups must attend an orientation group first.  During this group we will go over what to expect from the group process and develop a plan so you can get the most out of your group experience.  All participants are asked to commit to participating in 12 consecutive weeks.
10:30  Depression Recovery Support Group 
12:30  Anxiety Recovery Support Group
2:30    Addiction Recovery Support Group
Who this is NOT for:
Individual assessments are not done at the free clinic.  An appointment can be made if you need a an assessment for court, probation or child and family services.  The cost of an individual assessment with report is $150
This is not an in-depth treatment group.  This is a psychoeducational group to give you the tools to live happier.  If you are feeling suicidal or homicidal, call 911 or go directly to your local emergency room.
This is not a detox facility, nor do we have physicians on staff to write prescriptions.
Individual Counseling
Dr. Dawn-Elise Snipes also offers individual counseling by appointment either face to face in her Lebanon, TN office, or via video chat for people in Florida or Tennessee.  Individual counseling sessions cost $65/hour message us at support@docsnipes.com to arrange an appointment.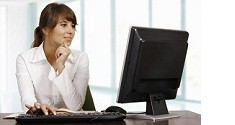 Saturday Psychoeducational Workshops
10am-3pm EST  each Saturday online webinar.  Join from the comfort of your own home!  When you register, you will receive an email with the link to the meeting room.
1st Saturday of the month:  Depression and Anxiety Busters
2nd Saturday of the month: Anger and Resentment Busters
3rd Saturday of the month:  Stress and Anxiety Busters
4th Saturday of the month:  Addiction Busters
Each session is structured as follows:
10am-Noon: Identification of the problem and skill development
1pm-3pm: Application of the new skills
Texting with Dr. Snipes for 30 days (some limitations apply)
Follow up session 30 Days later from 3:30pm EST to 5:30pm
Cost: $195 for the 5 hour initial workshop plus texting plus the 2 hour follow up session.    Starting August 5, 2017
Coaching
Coaches can offer assistance with developing and achieving goals, maintaining recovery gains and more.  Coaches work with you one on one to develop a goal achievement plan and interact with you via text daily to ensure you get the support you need to achieve your goals.
Coaches do not diagnose or treat any illnesses.  This is not counseling.  Coaches will work with you to help you learn about your presenting issues and integrate your knowledge and the recommendations of any treatment providers into your goal achievement plan.  Your coach is there to help you learn to identify issues, set goals, develop a plan and successfully achieve those goals.
Common issues for coaches
Addiction Recovery Support
Anxiety and Depression Recovery Support
Eating and Food Issues Support
Fitness, Weight Loss and Health Improvement
Cost:
Initial goal achievement plan development: $75
Daily text interactions and once a week, 30-minute video chat meeting: $50/week
1 hour termination session: $75
Contact us at support@docsnipes.com if you are interested in coaching.